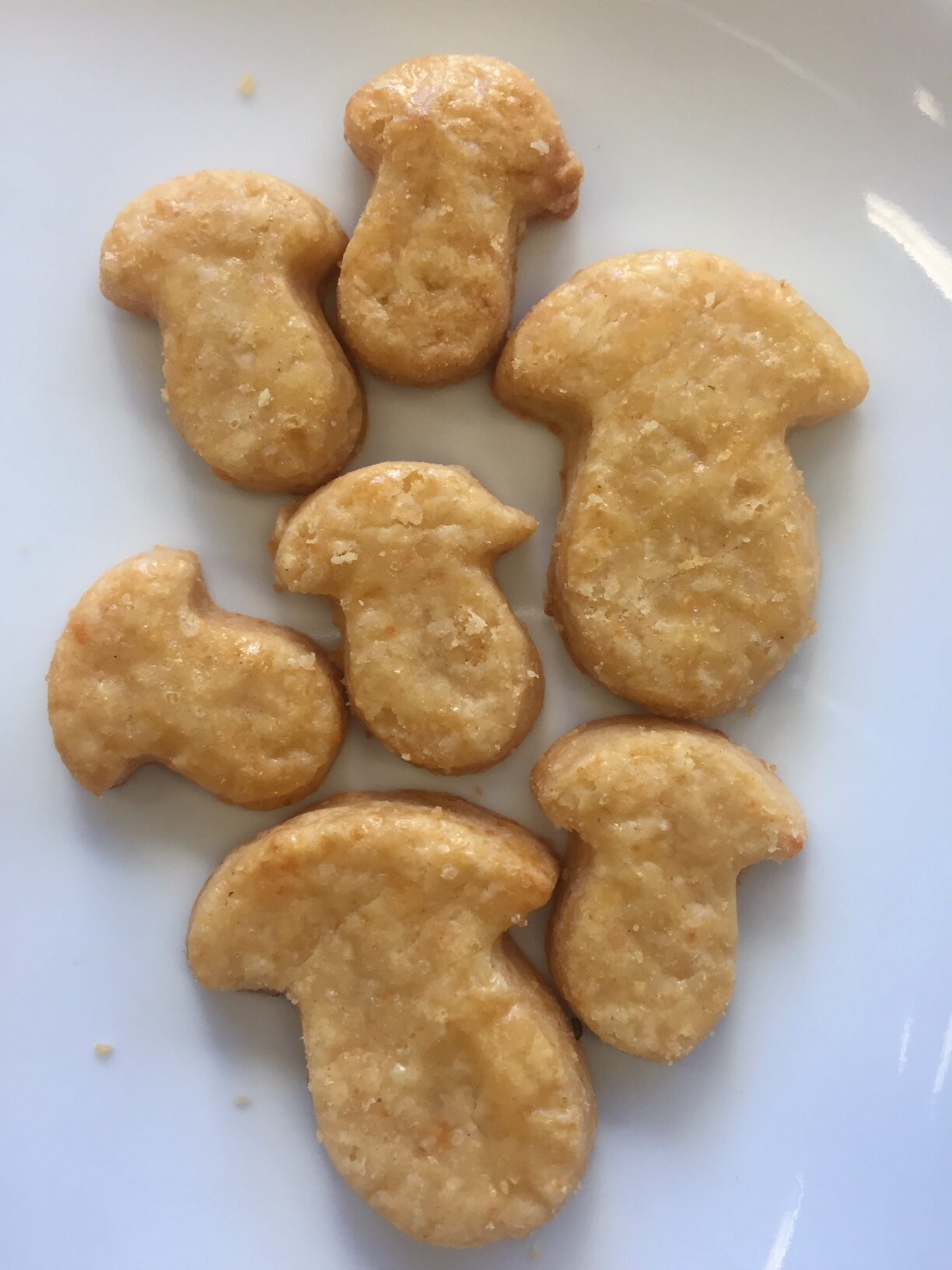 Back in university, we had a professor who liked to share interesting little anecdotes from the past. "History for cocktail parties," he said. Well, one story was about the croissant and how it was invented in Austria to celebrate the ousting of the Turks – the croissant is a crescent shape and the crescent was the symbol of the Ottoman Empire, so how delicous was it for Austrians to celebrate by biting into, chewing and ultimately expelling a lovely pastry?!?
We thought of this recently and how there should be a new symbolic pastry to celebrate recent events. While we would be thrilled if our readers came up with other ideas and shared them with us, this is what we have come up with. While you do need to get your hands on mushroom shaped cookie cutters, the recipe itself is easy. Note that sprinkling caraway seeds on top is optional, but a very tasty addition.
Sift together 1 cup of flour, 1/2 tsp of salt and 1/4 teaspoon of paprika. Toss with 3/4 cup of grated Parmesan cheese and 1/3 cup of grated cheddar cheese. Cut in 1/2 cup of butter and 1 tbsp of full cream. Mix in a stand mixer for a few minutes until the ingredients come together in a smooth dough. Chill for 1 hour, then roll out to 1/8 inch thick. Use your cookie cutters to cut out shapes and then place on a baking sheet. Lightly beat one egg with a teaspoon of water and brush over the toadstools. Sprinkle caraway seeds on top (optional).
Bake at 325 degrees Farenheit for about 12 minutes. Serve warm if you can, but they are delicious cold as well.